Namura HF
The finest quality Chongqing hog hair from China is carefully selected, then this brush is manufactured using our proprietary, highest-level methods.
The Filbert shape makes it easy to use from the start, and its firm heel is why so many professionals swear by it.
There are many imitations out there, so be sure you check they are genuine Namura brand brushes.
Bristle material: Chinese hog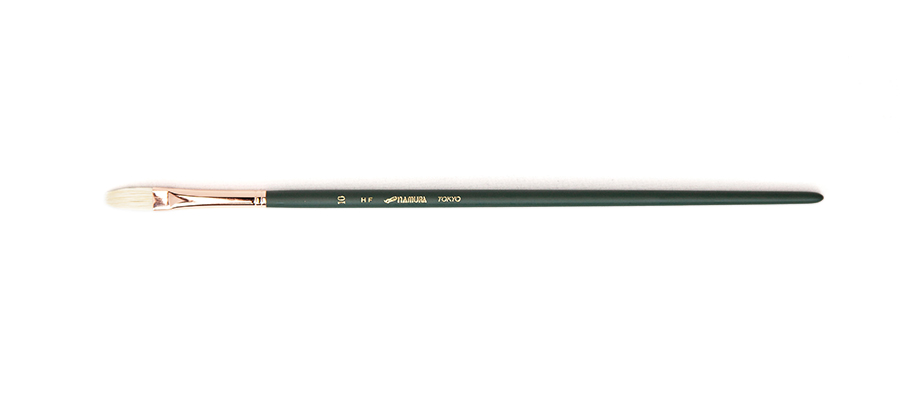 | | Flat |
| --- | --- |
| Size 2 | ¥900+tax |
| Size 4 | ¥1,000+tax |
| Size 6 | ¥1,200+tax |
| Size 8 | ¥1,400+tax |
| Size 10 | ¥1,600+tax |
| Size 12 | ¥1,800+tax |
| Size 14 | ¥2,100+tax |
| Size 16 | ¥2,400+tax |
| Size 18 | ¥2,700+tax |
| Size 20 | ¥3,000+tax |
| Size 22 | ¥3,300+tax |
| Size 24 | ¥3,700+tax |