Namura HR (Round)
This round brush is made from the finest-quality hog hair.
The HR, with a resilient stiffness and good shape, is perhaps our finest-grade product, bar none.
With its soothingly attractive bronze-gold ferrule and green handle, this has long been the professional's favorite as the round version of the HF.
*Limited production, so stocks may not always be available.
Bristle material: Chinese hog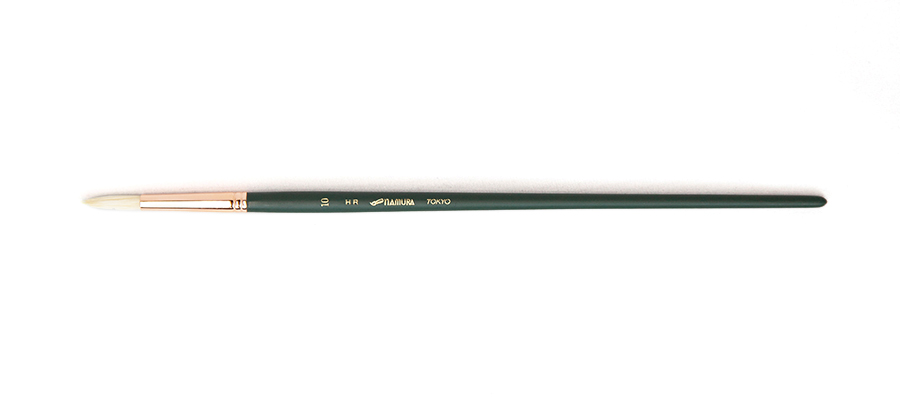 | | |
| --- | --- |
| Size 2 | ¥900+tax |
| Size 4 | ¥1,000+tax |
| Size 6 | ¥1,200+tax |
| Size 8 | ¥1,400+tax |
| Size 10 | ¥1,600+tax |
| Size 12 | ¥1,800+tax |
| Size 14 | ¥2,100+tax |
| Size 16 | ¥2,400+tax |
| Size 18 | ¥2,700+tax |
| Size 20 | ¥3,000+tax |