Namura LF (Long Flat)
This long-tip brush is made using selected hog hair from Chongqing, China.
The LF tip is quite thin, so it is made to be quite flexible, even for a hog hair brush.
This product offers a flexibility of touch not often found with hog hair brushes.
Bristle material: Chinese hog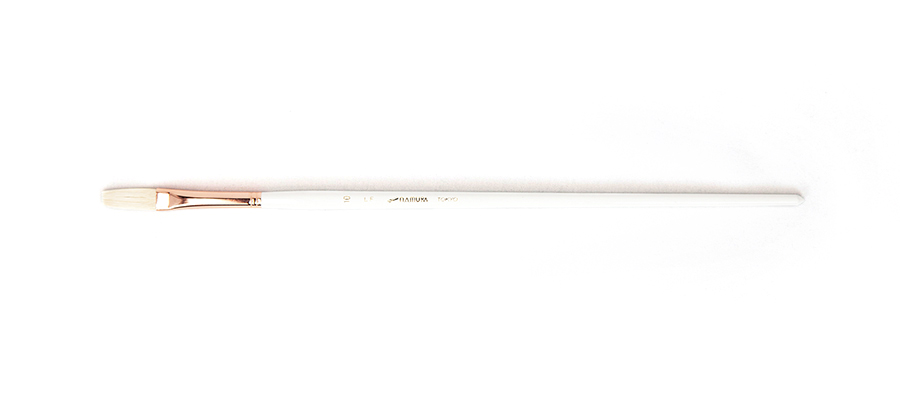 | | Flat |
| --- | --- |
| Size 2 | ¥650+tax |
| Size 4 | ¥800+tax |
| Size 6 | ¥950+tax |
| Size 8 | ¥1,100+tax |
| Size 10 | ¥1,400+tax |
| Size 12 | ¥1,600+tax |
| Size 14 | ¥1,800+tax |
| Size 16 | ¥2,000+tax |