Namura OXA (ox ear)
OXA brushes are made with selected ox ear hair from European bulls.
Ox hair has long been considered a quality material for brushes. The soft hairs are second only to sable in their feeling. This round brush is favored by many specialists for watercolors as well.
*Limited production, so stocks may not always be available.
Bristle material: European ox ear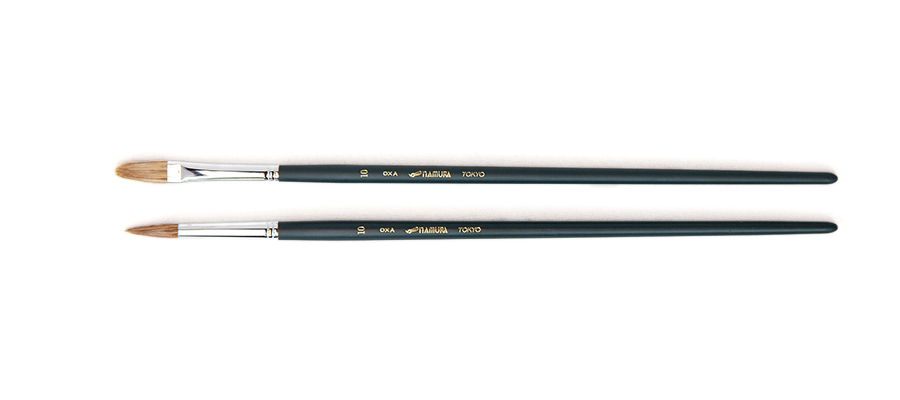 | | Round | Flat |
| --- | --- | --- |
| Size 1 | ¥1,100+tax | ¥1,100+tax |
| Size 2 | ¥1,500+tax | ¥1,500+tax |
| Size 4 | ¥1,900+tax | ¥1,900+tax |
| Size 6 | ¥2,100+tax | ¥2,100+tax |
| Size 8 | ¥2,500+tax | ¥2,500+tax |
| Size 10 | ¥2,900+tax | ¥2,900+tax |
| Size 12 | ¥3,200+tax | ¥3,200+tax |
| Size 14 | ¥3,700+tax | ¥3,700+tax |
| Size 16 | ¥4,600+tax | ¥4,600+tax |
| Size 18 | ¥5,500+tax | ¥5,500+tax |
| Size 20 | ¥6,000+tax | ¥6,000+tax |
| Size 22 | ¥6,500+tax | ¥6,500+tax |