Namura TN (Tanuki)
Quality tanuki (raccoon dog) hair is selected and blended appropriately with ox ear hair.
It holds paint well and its soft touch is characteristic of tanuki, so it is a popular choice for finishing touches.
*There may be slight differences in the bristle color, depending on the time of year the stock arrives.
Bristle material: Tanuki, ox ear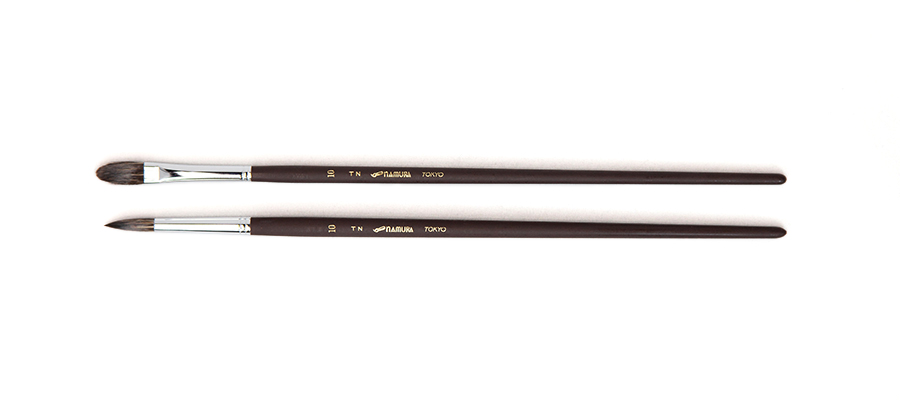 | | Round | Flat |
| --- | --- | --- |
| Size 0 | ¥900+tax | ¥900+tax |
| Size 1 | ¥900+tax | ¥900+tax |
| Size 2 | ¥1,100+tax | ¥1,100+tax |
| Size 4 | ¥1,200+tax | ¥1,200+tax |
| Size 6 | ¥1,500+tax | ¥1,500+tax |
| Size 8 | ¥1,800+tax | ¥1,800+tax |
| Size 10 | ¥2,200+tax | ¥2,200+tax |
| Size 12 | ¥2,400+tax | ¥2,400+tax |
| Size 14 | ¥2,800+tax | ¥2,800+tax |
| Size 16 | ¥3,100+tax | ¥3,100+tax |
| Size 18 | ¥3,700+tax | ¥3,700+tax |
| Size 20 | ¥4,300+tax | ¥4,300+tax |