Namura V-STOCK
By using the finest-quality special nylon bristles with a V-shaped cross-section, we have created a brush where the tip retains its shape well, with previously unheard-of feelings of suppleness and sharpness.
The V-shaped groove on the bristles allows them to hold paint well, ensuring smooth, graceful lines right to the end of your stroke.
Select from three tip styles (round, filbert, flat) to suit your needs.
Bristle material: V-shaped high-class nylon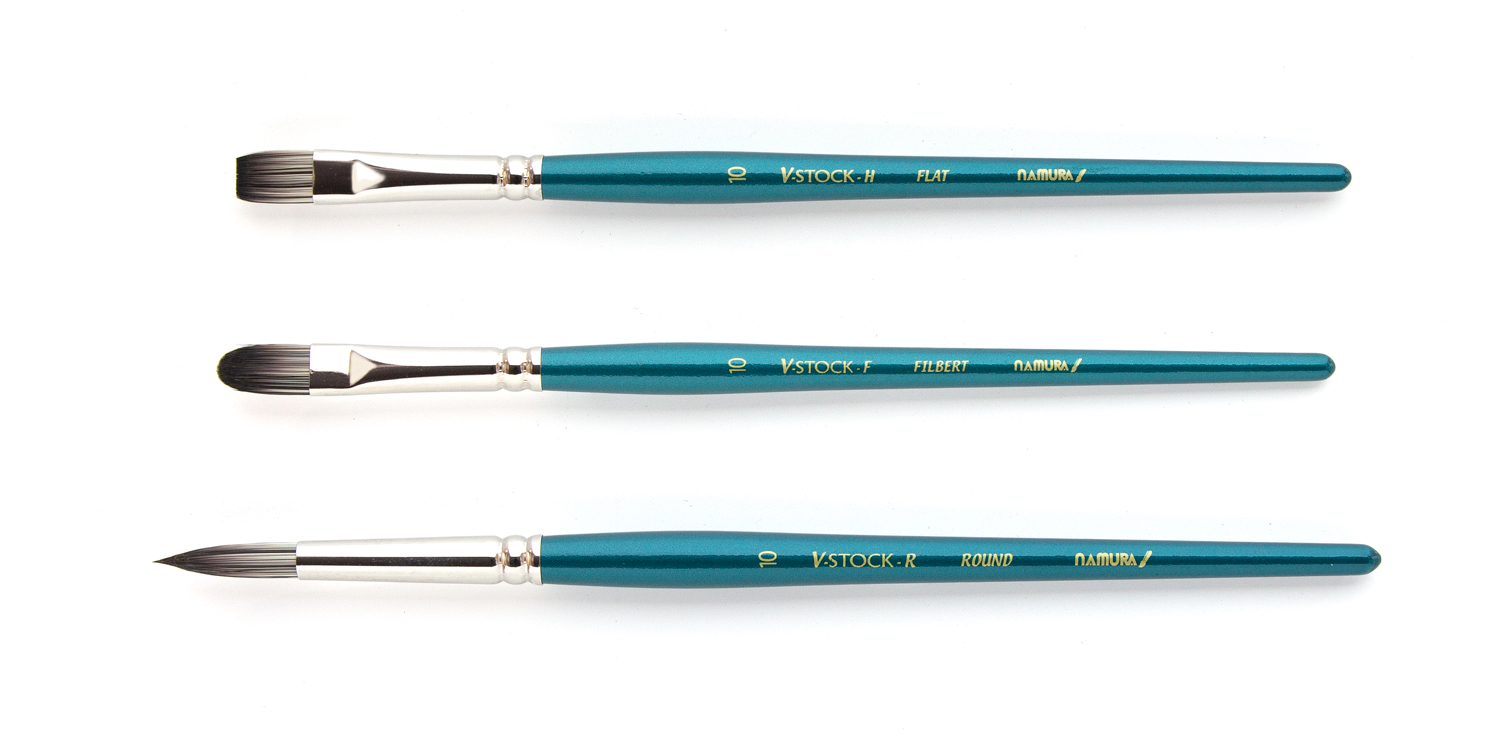 | | R (Round) | F (Filbert) | H (Flat) |
| --- | --- | --- | --- |
| Size 0 | ¥600+tax | ¥600+tax | ¥600+tax |
| Size 2 | ¥600+tax | ¥600+tax | ¥600+tax |
| Size 4 | ¥700+tax | ¥700+tax | ¥700+tax |
| Size 6 | ¥800+tax | ¥800+tax | ¥800+tax |
| Size 8 | ¥900+tax | ¥900+tax | ¥900+tax |
| Size 10 | ¥1,000+tax | ¥1,000+tax | ¥1,000+tax |
| Size 12 | — | ¥1,100+tax | ¥1,100+tax |